We now have 20 enthusiastic residents across Buckinghamshire who have been trained as volunteer cooking course tutors, enabling them to deliver cooking sessions that:
Educate and upskill individuals on cooking basics and giving them the confidence to create healthy nutritious meals on a budget.
Encourage individuals to produce and develop nutritious meals utilising store cupboard staples or produce they have grown themselves.
Introduction to the Community Growing project.
Support and enable individuals to be inspired to create and share their meals within the group to be added to the Online cookery book.
Sign the Grow It Cook It Eat It pledge.
You can download the full Volunteer Cooking Tutor role description to view here.
What's in it for the tutors?
It's completely free to become a Volunteer Cooking Tutor. It is also a great way to give back and support their community. The qualifications they gained as part of the training is also a great addition to CVs which can create more opportunities for jobs working with or around food.
What's included in the training?
A Comprehensive 2 day Train the Trainer course that covers basic knife skills, creating healthy nutritious meals, food shopping on a budgeting, reducing food waste and more!
Level 2 Food Hygiene
Food Allergy and Intolerance
First Aid
Making Every Contact Count (MECC) Training
Here are some of the tasty meals that have been made during the community cooking sessions delivered by our tutors.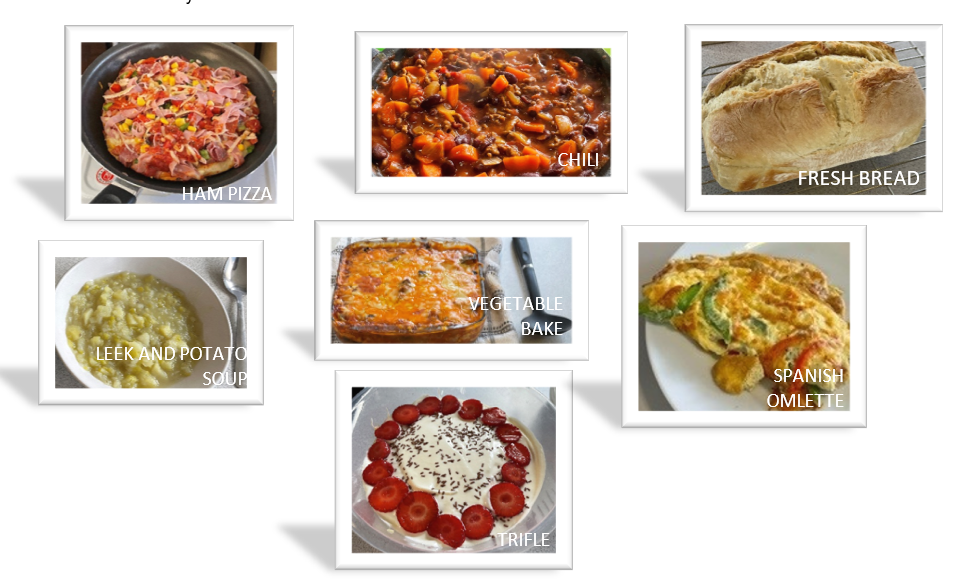 Last reviewed: 02/02/2023