Data sources and methods
Data Sources
There are several data sources providing useful and reliable data.
Office for National Statistics – Births, Deaths
Health and Social Care Information Centre – Outcome indicators
Census - Population
Health Survey for England - Lifestyle
General Household Survey - Lifestyle
National Centre for Social Research - Lifestyle
National Obesity Observatory
Public health England
NHS England
Qualities and Outcomes Framework – Primary care outcomes
Secondary Uses Services – Hospital episode outcomes
Department for Communities and Local Government – wider determinants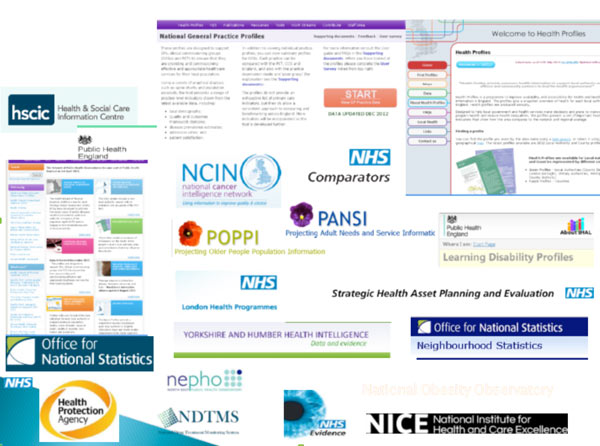 Methods - Using and understanding public health data
Buckinghamshire Public Health makes use of a number of statistical techniques and public health tools such as direct and indirect standardisation; health needs assessment; health equity audit; health surveillance; and health impact assessment.
Further reading
The APHO has a suite of methods and tools guidance available here.
The BMJ has produced a novice guide to epidemiology, entitled 'Epidemiology for the Uninitiated' which is a useful starting point for anyone interested in finding out more.
Useful links