Please review and correct the information below.
Health and Wellbeing Bucks
News and views
A new website - www.lgbtbucks.org - aims to inform LGBT residents about services in and around Buckinghamshire. It includes national and local information, as well as practical tips and advice.

The website has been produced to promote services in order to support and serve LGBT needs appropriately. The website contains advice for victims of domestic abuse but there are also webpages on social and sport, sexual health, "coming out", community safety, fostering and adoption and civil weddings/civil partnerships.

The website also has a blog section that LGBT residents can submit posts to via hello@lgbtbucks.org. Overall it is something the Buckinghamshire Community Safety Partnership are very proud of and it is hoped that LGBT residents in Buckinghamshire will enjoy browsing the website.
Buckinghamshire DAAT held a Legal Highs Conference on 12 November 2015 at Kings Church in Amersham. Click here to read more.
Recommissioning consultation
BCC Public Health Team are re-designing the community drug and alcohol treatment system in Buckinghamshire. The new service will have a specific focus on helping people who misuse drugs or alcohol to achieve abstinence and recovery. This service will give advice, information, medical treatment, harm reduction, recovery programs and support with housing, education, employment and social activities across Buckinghamshire.
As part of the recommissioning process we are undertaking a consultation period so we can gather the views of service users, stakeholders and staff. We would really like to hear your views on how the new service can support the work you do and what would make a quality service that helps people to recover and move on positively in their lives.
Therefore, please can you complete the online questionnaire by clicking the link
here
by the 12th of August.
Report this page

You can use this form to register any query or complaint you may have about this website or any of the content within it. Simply fill in the details below and this will be sent directly to us to investigate. We will always try and respond within one working day.
Page Reference: Home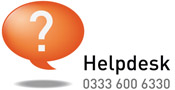 Need help?

If you need help using shop4support call the shop4support Helpdesk on
0333 600 6330 or email info@shop4support.com