Information for Professionals and The Community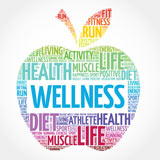 Training
Reports
Resources
Rise Above for schools is a set of lesson plans that include Rise Above resources. These will support teachers of 11-16 year olds in delivering PSHE classes.
Public Health in Schools Information on these pages has been put together in direct response to the request from schools. This was for more coordinated and concise health information to support school activities.
Self-Harm Resource. These guidelines are intended to help school and residential staff to support young people who harm themselves. They are also for school and residential staff to access appropriate services where needed.
Support
Bucks CAMHS are a specialist mental health services for children and young people provided by the NHS.
Every school in Buckinghamshire will also have a named Specialist Community Public Health Nurse. Contact details can be found on the SCHOOL NURSING SERVICE website.
Time to talk Bucks offers free counselling services for young people
Rise Above website.
Buckinghamshire Council has commissioned Bucks Mind to deliver two programmes across Buckinghamshire:
Standard MHFA for professionals working with adults
Youth MHFA for professionals working with children and young people
For further information and to book please visit the Bucks Mind website or email mhfa@bucksmind.org.uk
Last reviewed: 28/07/2023