Information for Professionals and The Community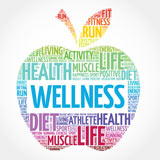 Training
Reports
Resources
Support
Bucks CAMHS are a specialist mental health services for children and young people provided by the NHS.
Every school in Buckinghamshire will also have a named Specialist Community Public Health Nurse. Contact details can be found on the SCHOOL NURSING SERVICE website.
Time to talk Bucks offers free counselling services for young people
Rise Above website.
Buckinghamshire Council has commissioned Bucks Mind to deliver two programmes across Buckinghamshire:
Standard MHFA for professionals working with adults
Youth MHFA for professionals working with children and young people
For further information and to book please visit the Bucks Mind website or email mhfa@bucksmind.org.uk
Last reviewed: 22/08/2022